Résidences
Barbara Polla présente 8 projets soutenus en résidence à Fontevraud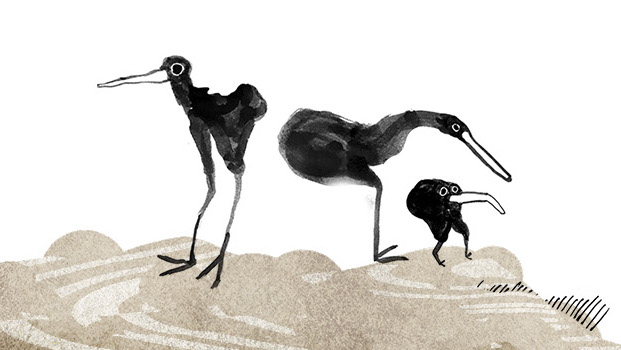 Barbara Polla était l'invitée de la NEF Animation en octobre 2021, pour rencontrer les artistes cinéastes présents en résidence à l'Abbaye royale de Fontevraud et les introduire lors de la 10ème rencontre professionnelle « Les Chemins de la Création ».
Barbara Polla est une commissaire d'exposition et autrice aux multiples talents, passionnée par l'art et les images mouvantes. Elle porte ici un regard extérieur sur les huit projets de film d'animation en gestation et sur les univers et « les mondes intérieurs » des 8 auteurs de films d'animation accueillis en résidence à l'Abbaye royale de Fontevraud alors.
Elle présente ainsi, en quelques mots très justement choisis, Tomek Ducki (« Birds of Paradise »), Jasmine Elsen (« Two ice creams please »), Nicolas Fattouh (« La petite maison bleue au bord de la mer »), Clara Lacombe (« Les frontières d'Amadou D. »), Mariam Saknelashvili (« The Living Book »), Alessia Travaglini (« Mes maisons volantes »), Maria Trigo Teixeira (« Oma ») et Daniel Tuomey (« Charlois Cloudland »).