25/06/21
Festival
Zoom sur le Stop Motion au Festival La Rochelle Cinéma 2021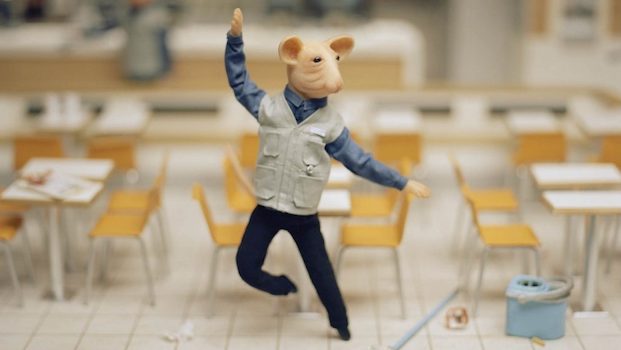 Le Festival La Rochelle Cinéma (FEMA), dont la 48ème édition en 2020 n'avait pas pu avoir lieu en raison de la crise sanitaire, prépare actuellement la tenue de sa 49ème édition du 25 juin au 4 juillet 2021. 
Comme chaque année, la NEF Animation est partenaire de la programmation. Cette année, le Festival proposera un Zoom sur le Stop Motion avec :
deux longs métrages incontournables (L'étrange Noël de Mr Jack de H. Selick et Fantastic Mr Fox de W. Anderson),
un large panorama de la jeune création européenne (But Milk is Important de A. Mantzaris, Boles de S. Cadez, The Vast Landscape – Porcelain Stories de L. Vidakovic, La maison du hérisson de E. Cvijanovic, Negative Space de M. Porter et R. Kuwuhata, Mon Fardeau de N. Lindroth vin Bahr,  Bloomstreet 11 de N. Deutz, Ce magnifique gâteau ! de M. Roels et E. de Swaef, Raymonde ou l'évasion verticale de S. Van den Boom, Winter in the Rain Forest de A. Tuttelberg, Imbued Life de I. Bosnjak, Mémorable de B. Collet,  Portrait en pied de Suzanne de I. Plucinska)
des courts-métrages d'animation pour le jeune public (Le bal des lucioles et autres courts, Les nouvelles aventures de Capelito, Gros pois et petits-points,  La rentrée des classes, La Foire Agricole, Pas comme les autres).